Windows Virtual Desktop waltzing in to Azure

It is less than a year since I wrote a blog series about setting up WVD. It was a pretty complex task and required some explanation on setting up the core components. Now WVD has been moved to Azure ARM and is now a pretty simple task to setup.
Requirements
There is still a requirement for a local Active directory available on an Azure Virtual Network. This can be a DC on Azure with vpn to the datacenter or an Azure Domain services.
You must of course purchase a license that includes WVD. For example Microsoft 365 E3 or E5. And also an Azure subscription to debit for the Azure workload.
Setup
1. Open up Azure portal and search for and select Windows Virtual Desktop

2. Select Create a host pool

3. Enter the basic settings for the host pool. We can still not put metadata in Europe but more datacenters is coming in near future. You can set the host pool to be a validation host pool for testing purposes.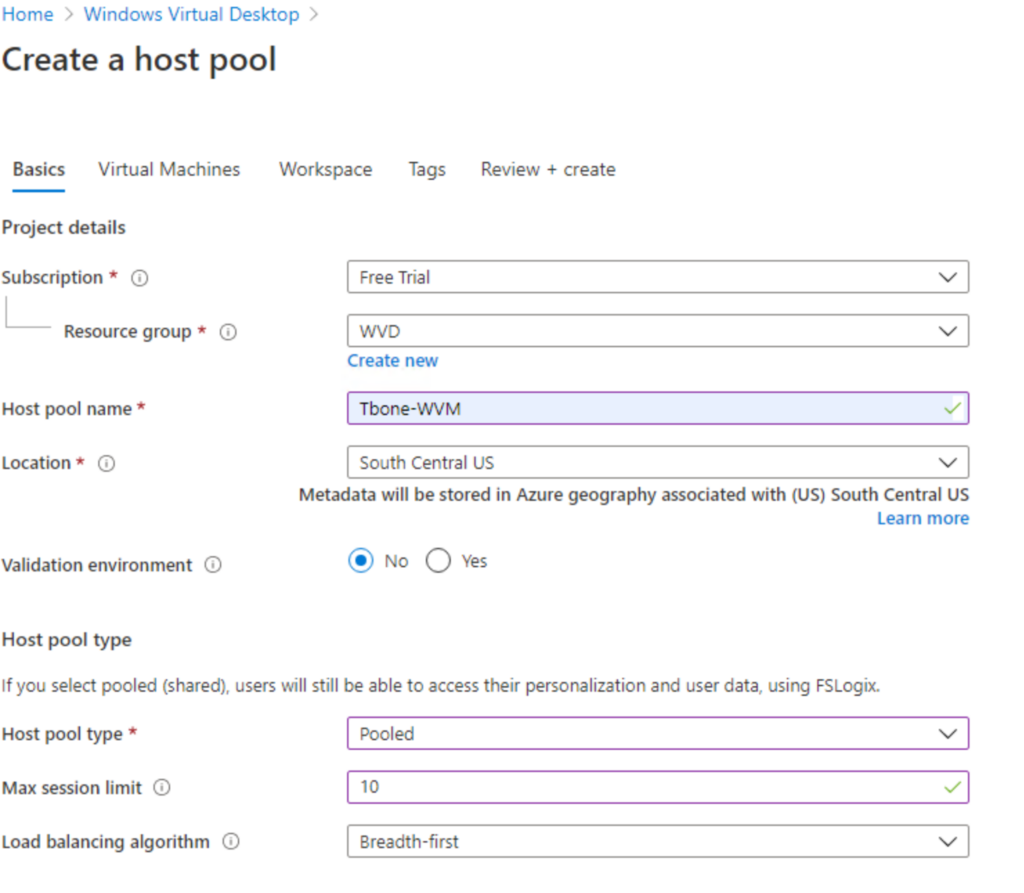 4. Enter the VM setting, make sure the VM is placed in a datacenter near your end users. Scale the pool to handle the users and load you expect. Nice to see Windows 10 2004 with M365 Apps in the Gallery.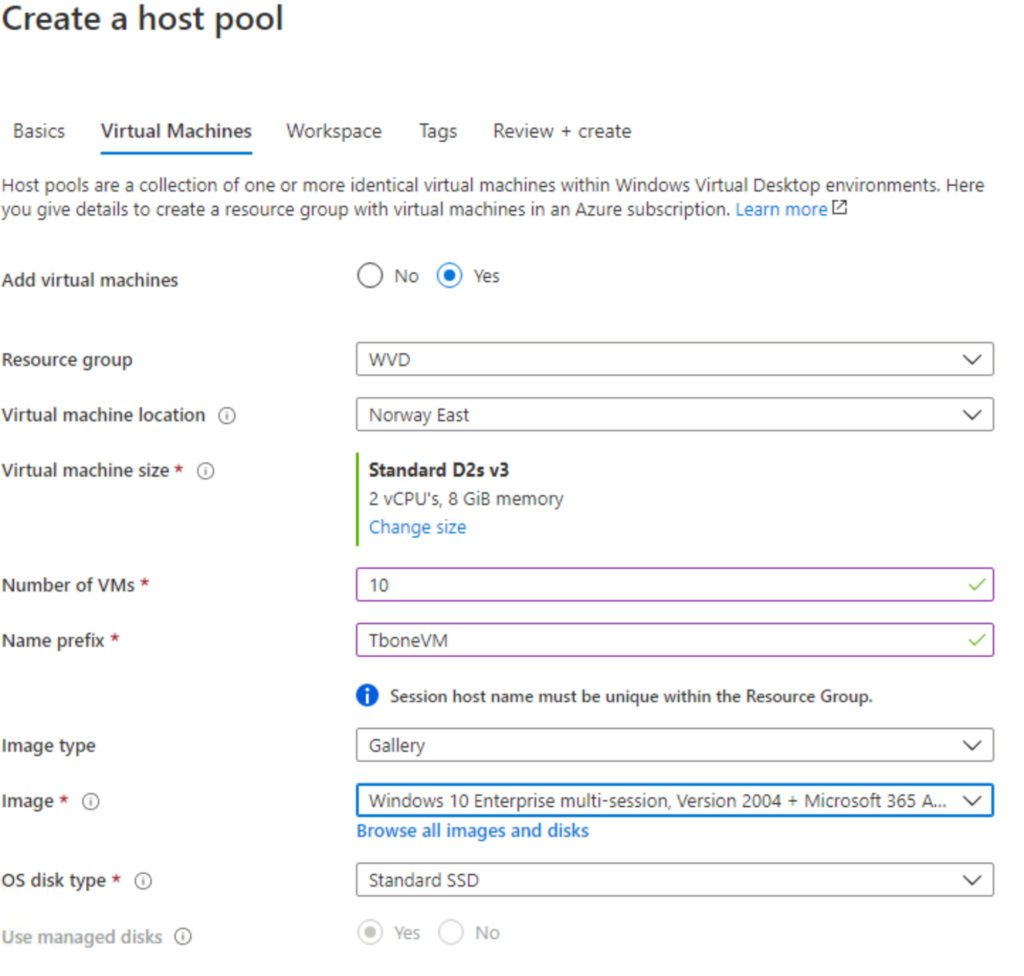 5. Then we have the tricky part with the Virtual Network and the presence of an Active Directory. This is still a requirement and we cannot set it up with only Azure Active Directory.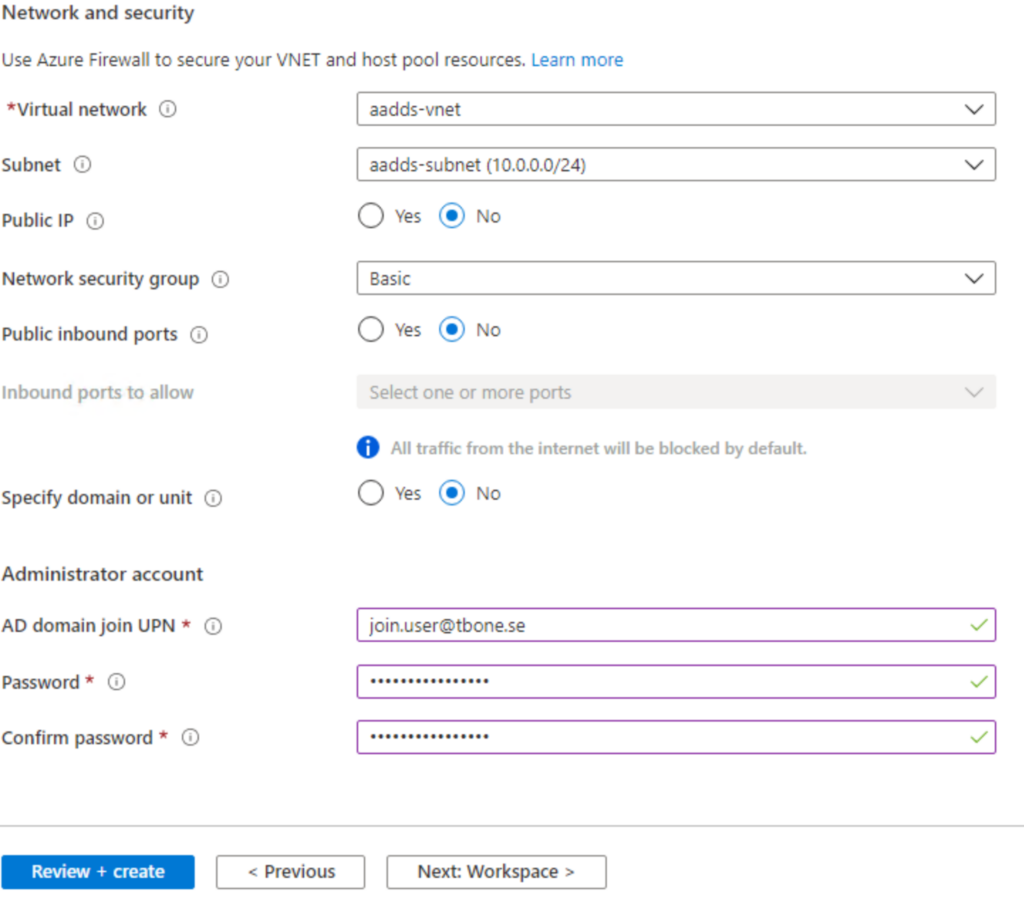 6. Then you can easy create a new desktop app group or use an existing.

7. add tags if needed and then validate and create your host pool.
Now you have your new WVD host pool, simple as that!
But, hold your breath! You can also manage your host pool in Azure Portal.
But that I will save that one for next blog.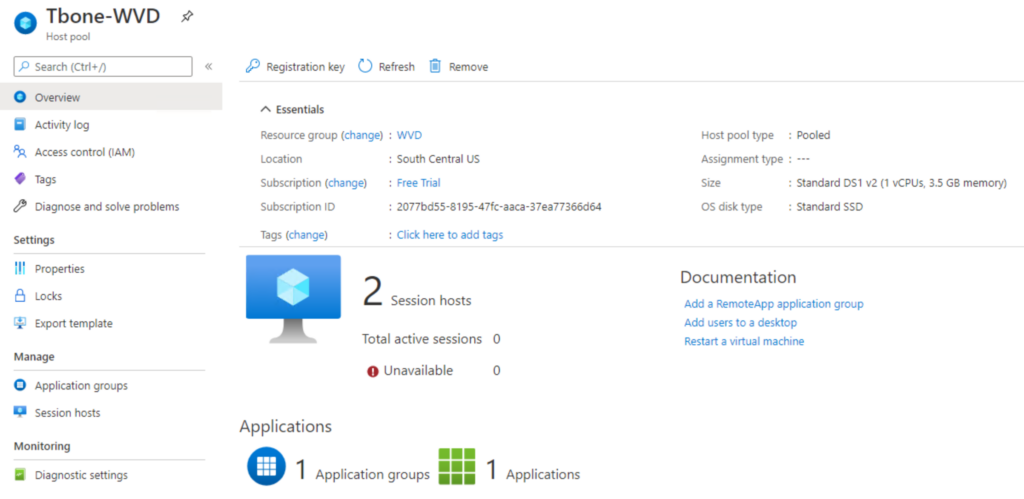 About The Author